COVID-19 Aerosol Transmission - evidence!

(Graphic a modification of one by Tang et al 2021, via Jimenez et al 2021)
This site exists as a resource to outline that there has been scientific evidence for some time to first predict then support COVID-19 infection being driven by airborne/aerosol transmission. Judicial inquires have now started and hopefully the cover-up on how it spreads is surfaced. This site, its-airborne.org, has collected evidence and organized into timelines and lists that could help judicial inquiries.
Feb 2020: CDC knows it is airborne
The CDC was briefing from Jan 6th, 2020 that Covid-19 was airborne, surfaced in a July 2023 freedom of information act request. Just three excerpts of many:
"For patients admitted for inpatient care, implement contact and airborne isolation precautions"
"Personnel entering the room to evaluate the patient should use contact precautions and wear an N95 disposable facepiece respirator"
"Strict attention to standard, contact and airborne precautions are recommended for SARS and MERS CoV-infected patients within hospital settings"
"Health experts locally [Wuhan] are recommending that citizens pay attention to maintaining indoor air circulation, avoid closed and airless public places and crowded places, and wear masks when necessary."
Our main chronological timelines and lists
Broken out it's airborne (too) for specific diseases
Words from our scientist friends: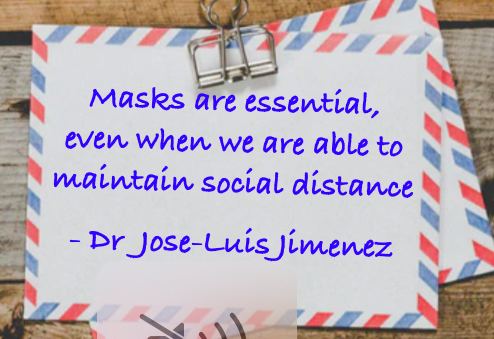 Network
its-airborne.org is just one site. There are others that agree with covid is primarily airborne that focus on different topics. See our list: