COVID-19 Aerosol Transmission - evidence!

(Graphic a modification of one by Tang et al 2021, via Jimenez et al 2021)
This site exists as a resource to outline that there has been scientific evidence for some time to first predict then support COVID-19 infection being driven by airborne/aerosol transmission. As some point there will be a number of judicial inquires as to how the approach for stopping the pandemic was so bad. its-airborne.org has collected evidence and organized into timelines
Our main interactive timelines
Broken out its airborne (too) for specific diseases
Words from our scientist friends: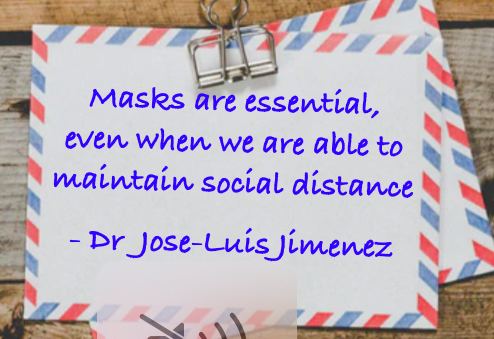 Related Sites:
Aerosol/Airborne scientists on Twitter pushing the COVID is airborne agenda:
All these consider the primary transmission mechanism to be airborne/aerosols, think you should take the vaccines you're offered and wear masks when mixing with other in enclosed spaces when there is a chance that any one of them count be infected.
| University Leadership | PhDs and Researchers | Medical Professionals | Industry |
| --- | --- | --- | --- |
| Prof Kimberly Prather | Anthony J Leonardi PhD | Dr Eric Feigl-Ding | Jim Rosenthal |
| Prof Jose-Luis Jimenez | Malgorzata Gasperowicz PhD | Abraar Karan, MD MPH | Nicolas Smit |
| Prof Linsey Marr | Aaron Collins MSc | Denise Dewald MD | Devabhaktuni Srikrishna |
| Prof Trisha Greenhalgh | Asit Mistra PhD | David Fisman MD | Barry Hunt |
| Prof Cath Noakes | Lisa M. Brosseau | Joe Vipond MD | Joey Fox |
| Assistant Prof Orla Hegarty |   | Evonne Curran PhD |   |
| Dean, Richard Corsi |   | David Tomlinson MD |   |
| Prof Jacob Aguilar |   | Dr David Berger MD |   |
| Prof Prasad Kasibhatla |   | Kashif Pirzada, MD |   |
Note the above lists contain no WHO employees, consultants or committee members.